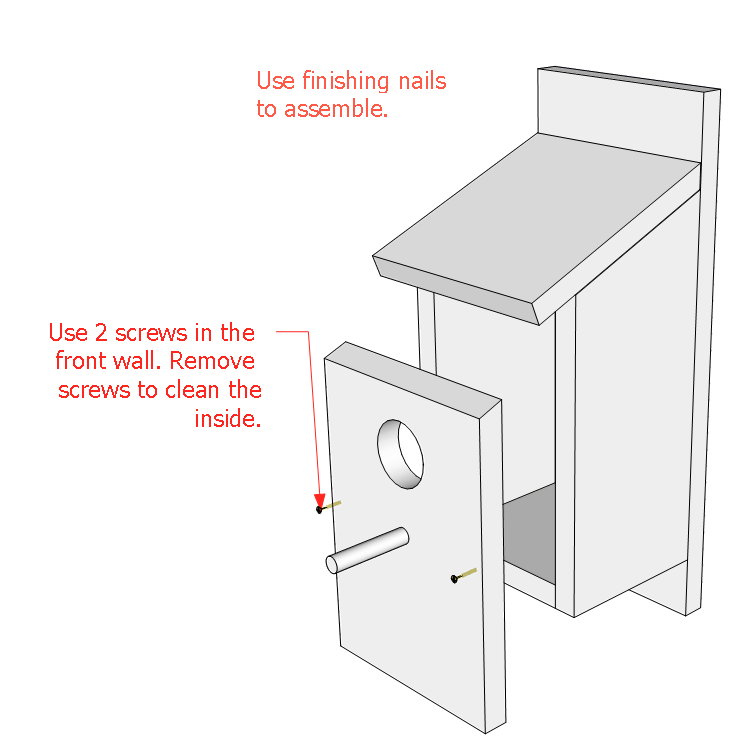 Simple Bird House Plans (Free PDF)
Easy-to-build project, just follow these simple bird house plans. This bird house can be completed in a couple of hours. The picture above shows a 2″ entrance hole. The size of the entrance hole will depend on the type of bird.
Free PDF download (link at bottom of blog post).
To assemble begin by cutting all the parts. This project can be built using reclaimed wood such as old fence boards.
Cut groves to the inside of the front wall, this will give the bird traction, and prevent it from staying stuck inside. Drill a couple of holes to the floor for drainage.
Instructions:
Step 1 – begin with the back
Step 2 – install sides
Step 3 – install bottom
Step 4 – install top/roof
Step 5 – install front with 2 deck screws. To clean the inside of the bird house simply remove the 2 screws and clean.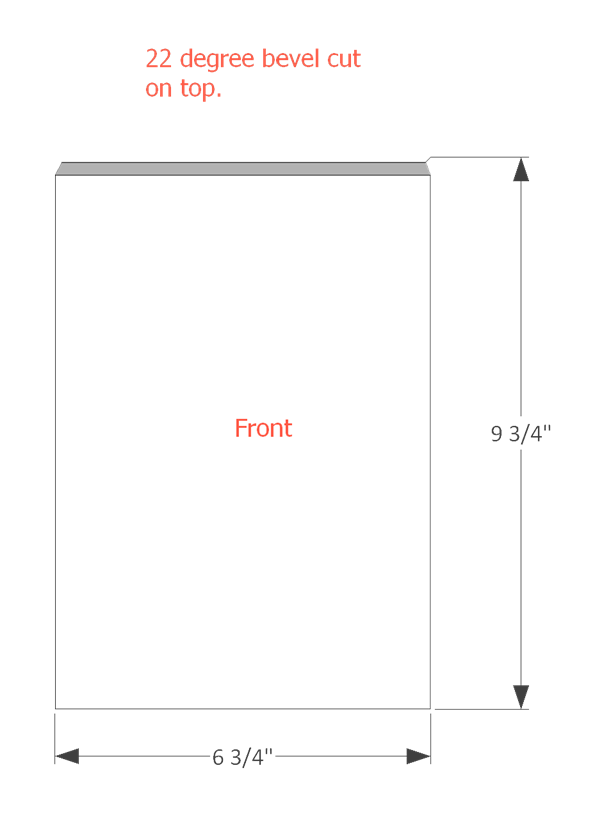 Bird House Plans/ Side and Front View

Bird House Material
3/4″ boards (reclaimed fence boards)
1″ galvanized finishing nails
1″ deck screws